QRide Sunshine Coast
We offer full Qride assessments on the Sunshine Coast.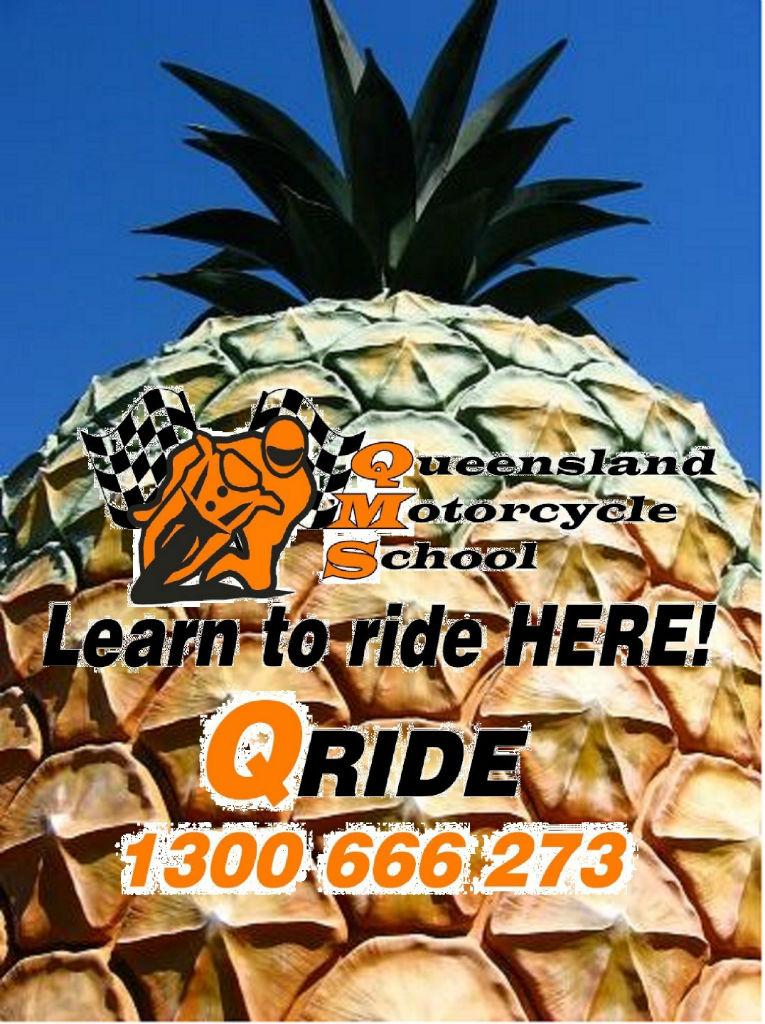 The 7 Steps to QRide, as of 1st October 2016
Hold a Qld driver's licence for a minimum of 1 year. (class C type P1/ 2 or O), Auto class accepted.
Complete the Qride Pre-Learner course.
Hold Learner licence (class RE type L) for a minimum of 90 days before doing Qride course RE.
Complete the online Hazard Perception Test through TMR.
Complete the Qride RE Course.
Hold motorcycle RE licence for a minimum of 2 years before doing the Qride R course.
Complete the Qride R Course (not compulsory if wanting to only ride learner-approved bikes).
Make An Enquiry
Schedule
Your Rider Training

with Us!

We make learning to ride a motorbike FUN!

1300 666 273